Treatment
There is no specific therapy. In more severe cases, intensive supportive therapy is indicated, often involving hospitalization, intravenous fluids, airway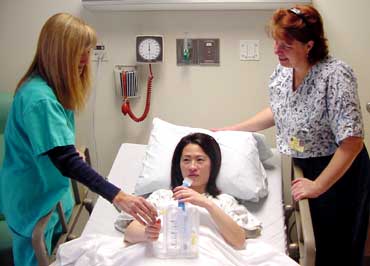 management, respiratory support (ventilator), prevention of secondary infections (pneumonia, urinary tract, etc.), and good nursing care.
More than 300 drugs have bee screened to treat the disease, and 2 have shown potential for additional testing in animals, according to the National Institute of Allergy and Infectious Diseases. Also, a vaccine to protect people against the West Nile virus is scheduled to begin human trials in early 2003.